Makes Creating 3D Style Product Shots As Simple as Drag & Drop.
Simply Download & load into Photoshop CS4, CS5, CS6 or CC and start creating your eBook cover, Software boxes & eCovers Today!
- view a quick video
Over 100 HD Product Presentation Graphics
Product Shot Pro is a complete graphics suite of professionally designed and easy to use 3D style product cover templates. Create your eBook cover, software boxes & eCovers faster than ever before.
Designed For Photoshop® From CS4 to CC. Mac & PC.
ProductShotPro eCover graphics have been designed to work with Photoshop's smart-object technology. Allowing you to create, design and drag & drop your designs into place with ease.

Create eBook covers, Software Boxes & More
The clever smart-objects that make up our graphics are what make them so user friendly. Whether you're a complete beginner or professional designer, ProductShotPro is guranteed to speed up your workflow.
Available Now For Instant Download!
Need results fast? Don't want to wait for your items to arrive in the mail? Well, now you won't have to. The entire ProductShotPro library is now instantly downloadable!
Get Started Now! ›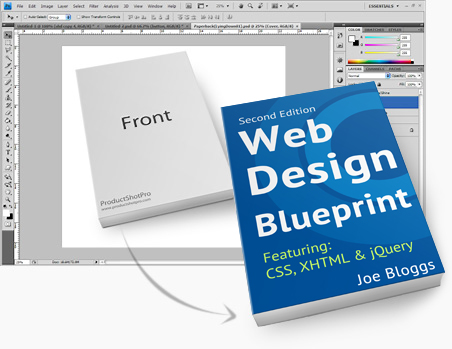 Effortlessly present your 2D covers as 3D style product shots!
ProductShotPro image templates are high resolution, multi-layered smart objects which effortlessly convert your 2D designs into tangible 3D style product shots. They make creating eBook covers and Product box images from your designs as quick as drag & drop.

ProductShotPro eCover generator allows Anyone to...
Create great-looking DVDs, eBook covers, CDs, Brochures, reports & more.
Make super realistic mock-ups or comps for all your clients.
Get your physical or digital books, products & reports to look their best online.
and even gives your software & eBooks that instant tangibility & professionalism that helps convert visitors into customers!
Create eBook covers, Software boxes & more... in seconds!
ProductShotPro is now one of the fastest ways to take your 2D Photoshop designs and turn them into beatiful product shots to place on your website or even print outs.
With a high resolution output of up to 300dpi and images reaching up to 3000 x 3000px, Product Shot Pro creates brilliant eBook cover, software boxes & countless more templates which are more than ready for your print and web projects.
Plus, when you purchase and download ProductShotPro Today, you'll receive a free quick start guide on how to get started with the graphics, and a reference poster so you can pick out the perfect graphic for any particular project.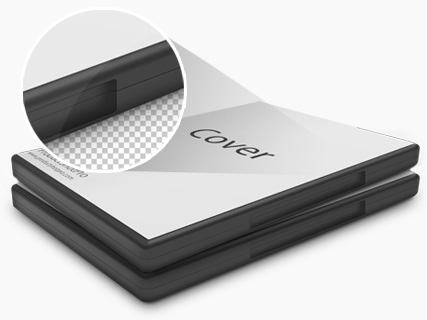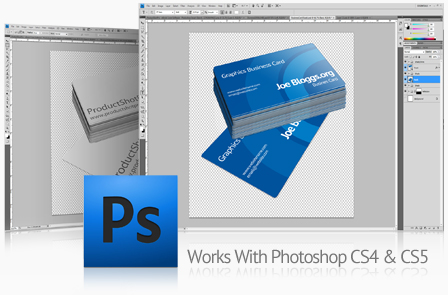 No Plug-ins Required! Specifically Designed To Work With Adobe® Photoshop® CS4, CS5, CS6 & CC For Windows & Mac.
When we were designing ProductShotPro, we knew we didn't want to have to install any bulky software or run any complicated plug-ins to make and render our eCovers. We knew from experience that stand-alone software often takes ages to render, and although we knew Photoshop actions were fast, we knew we could make the process even faster. We created ProductShotPro so that all it takes to start using the graphics is Adobe Photoshop CS4, CS5, CS6 or CC. Whether you work with a Mac or PC, ProductShotPro graphics will provide you with high quality results and are guaranteed to work perfectly on either.
All you need is to simply fire up your version of Adobe Photoshop® & ProductShotPro graphics will open up in the workspace allowing you to start designing your eCovers straight away.
How Product Shot Pro Works...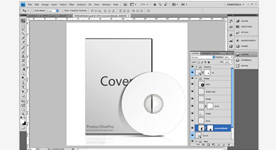 Step 1 › Choose Your eCover
Design within your familiar Workspace. Simply Create or place your graphics into the eCover template & make use of all the features available to you within Adobe® Photoshop®.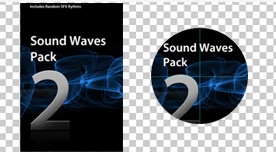 Step 2 › Design in 2D
Save your design within the provided template file. The Photoshop smart-objects will then turn your 2D artwork into a 3D product graphic. It really is that Simple!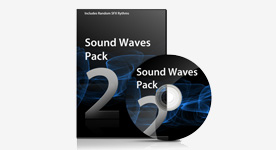 Step 3 › Save & Upload
(Optional)
Easily edit & manipulate the shadows, reflection and masks within the layers pallette. Once you're happy, Click save & voila, your eCover is ready for uploading to the web!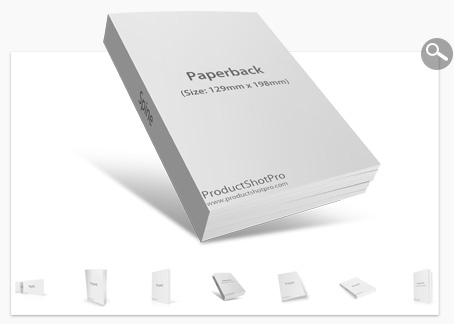 Use your ProductShotPro library to select from a Massive suite of Quality eCover Graphics, Designed to Suit Almost Every Project.
We've filled ProductShotPro chock full with over 100 Adobe® Photoshop® Smart-object eCover templates. All designed by hand, ensuring consistently high quality results.
Visualise Your artwork.
ProductShotPro is now much quicker than traditional comping. Simply paste your artwork into your ProductShotPro ebook cover templates to quickly evaluate your designs on a 3D style surface.
Present Your Products & Designs in style.
We've dedicated hours & hours of design into each ProductShotPro eCover template. So all you have to do is design, copy, paste & save! Simply Download ProductShotPro today and start presenting your products online and offline quicker than ever before.

No more messing around with tedious action scripts
...
"As a busy designer who creates cover graphics on a daily basis ProductShotPro has introduced a new efficiency to my work-flow. No more messing around with tedious overblown action scripts that use messy templates. I can now take a 2d design and quickly convert it into a high quality professional cover in seconds and my clients are loving the fresh designs. These are the cover templates I'll be using from now on. Not only that, I would highly recommend ProductShotPro without hesitation to anyone looking to create their own professional looking ecovers and product display graphics. Thanks for the great work!"
Sean Lowery:
minisitegraphics.com
Download The Complete ProductShotPro Suite Today and Here's what you'll receive:
You'll find over 100 Product Shot Graphics Included in your purchase of the Complete suite of ProductShotPro Today! With every graphic designed from the ground up, ensuring pixel perfection. Start creating everything from your very own product software boxes to ebook cover graphics and everything in between including; tri-fold brochures, hardbound and paperback ebook covers, CD ecovers and DVD Box covers. With ProductShotPro Photoshop Smart Objects, you'll never be stuck for an eCover template again!

Single Packs $29
Choose a single set of ProductShotPro graphics that suits your project. Choose Paperback, Hardback, Software box, Screenshot, DVD, Stationary, Report or CD graphics.




The Complete Suite $199
ProductShotPro Ultimate includes over 100 smart-object graphics in a single download. Paperback, Hardback, Software Box, Report, DVD covers & more!




Add to cart

Payments with PayPal® - Easy, Fast & Secure. Payments are processed by PayPal. You will receive instant notification, plus instant access to your download of ProductShotPro immediately after payment has been accepted. If you have any questions or commments or would like to enquire about multiple licences, please get in touch.
---
Copright © 2012 ProductShotPro | all rights reserved
Photoshop is a trademark of Adobe Systems Incorporated. ProductShotPro ebook cover generator & ebook cover software


Tweet this | Bookmark this site | Terms of use | Privacy policy | Affiliates earn 30% | Store | Blog | Contact us | Ebook cover software